Gestalt 101:  "But What Does It Sound Like?"  
(CLICK HERE TO LISTEN)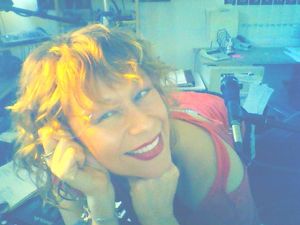 "What kind of music do you write?" he asked.
I paused briefly considering the songs in my catalog, the lyrics in my book, the notes in my head, all songs past, present and future.
 "Well" I said, "it really depends on the song."  
This reply clearly didn't satisfy him, but through no fault of his own.  As human beings, our brains are naturally wired to organize information into categories so that we're not overwhelmed by life's many details (Gestalt 101).  
In fact, by insisting that you can not be categorized, (as artists so often do), you effectively banish yourself to the farthest reaches of fragmented gray matter in a persons brain, completely disconnected from any larger construct that a potential supporter can reference at a later time.  Personally, I prefer not to do that, but admittedly I find it more difficult to navigate this question as a writer / producer than as an artist. 
"But what does it sound like?" he asked.  I replied in the best way I knew how.  "When I write a song, it starts with a feeling or experience that preoccupies my mental space until it finally speaks to me in lyrics and melody.  Then, it's my job to figure out how to bring that song to life in my studio.  I'm a songwriter, so the genre is less important to me than the song itself."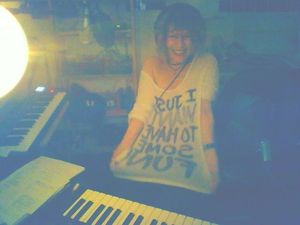 He nodded as he silently shuffled through his cerebral storage files.  I continued, "but when I write with the intention of performing a song myself, it's usually dark melodic driving power pop or rock with an electronic vibe...."
His eyes lit up.  Ding, ding, ding, ding, ding.  He found a category for me.  And before I could pipe in with a few artists he might know, like Muse, Christina Perri, Garbage, or Paramore, he triumphantly blurted out, "Like when a DJ collaborates with a rock band or a pop singer?  Like Zedd, or Skrillex or..."  
"Something like that."  I smiled.  I guess that's as good a category to be in as any other, and it certainly beats getting lost in the gray matter.  It's less important that he files me in exactly the right place, and more important that he files me somewhere he can find me later.  
CLICK HERE TO CHECK OUT SONG CLIPS IN THE CATALOG AND LET ME KNOW WHAT YOU THINK IT SOUNDS LIKE